The Ledson Tasting Panel, combined of Sommeliers and Oenophiles, evaluates and rates all of our wines before they are released or go into a club shipment. Here you have a chance to meet the members of this expert group.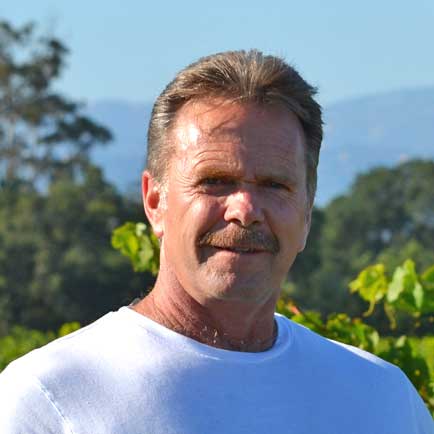 Steve Ledson
Owner & Winemaker
I am a fifth generation Winemaker and Viticulturist; a trait passed down from my father, grandfather, great grandfather and great-great grandfather. My philosophy is to adapt my family's 150 years of knowledge and experience to the unique terroir of each estate vineyards' unique personality; therefore, every wine is an expression of each vineyard's individuality. For me making wine is not just a science, it's an art, a communion with nature; truly a lifestyle.
Since the first vintage I've overseen all vineyard and winemaking decisions, concentrating my efforts on small lots that showcase the diverse terroir and varieties of California appellations. I choose quality over quantity, only selecting the best grapes that meet my approval. The same can be said with a wine's release; unless it's the best, we won't release it to ensure wines of the highest caliber. My meticulous attention to detail, and no-holds barred commitment to the highest level of winemaking result in extraordinary wines that will elevate any occasion.
Justin Kinkade
Associate Winemaker
My fascination with wine began at a young age on a trip to Italy with my grandfather. After that trip, the complexity of wine, and the wine industry, continues to capture my interest. While pursuing degrees in science at the University of Colorado, I worked at a fine dining restaurant and my interest in wine turned into a passion. While the hospitality side of the wine business was interesting to me, my science background drove me to move to California to pursue a life of making wine.
After completing an internship at Mantanzas Creek Winery, I was fortunate enough to forge a path through Domaine Chandon & Newton Vineyard, Pahlmeyer and Lewis Cellars which ultimately led me to meeting Steve Ledson and embarking on my career here with our immensely talented and quality-driven team. In my time here at Ledson, I have thoroughly enjoyed the Tasting Panel experience and the team dynamic this unique approach brings to our company.
Nicole Wetmore
Lead Sales Manager
I started my career in the mortgage industry but realized quickly that this area isn't a good fit for me. With my enthusiasm for wine and cooking I was determined to get into the wine industry. I wanted to understand the hard work and art that goes into winemaking. I took numerous wine education classes and got my hands dirty during harvest and at the crush pad. I've learned that making great wines starts in meticulously crafted and cared for vineyards and requires to pay attention to a tremendous amount of details during the winemaking process.
I'm grateful being a part of the Ledson team where we have access to world-class vineyards that are all overseen by Steve Ledson himself. Unlike many other winery owners, Steve is a real vigneron, the French word for a person who farms the grapes and makes the wine. Steve chooses quality over quantity, only selects the best grapes that meet his approval. The same can be said with the release of our wines. Unless it's the best, we won't release it to ensure wines of the highest caliber with exceptional character, purity and generosity.
Jerry Padilla
Vice President of Sales
Wine is in my DNA! After studying Viticulture and Winemaking Technology at Napa Valley College in the year 2000, I started making wine in my "garage" in Yountville and developed a passion for wine, food, people and the land. As part of the Court of Master Sommeliers, I passed the 'Introductory Sommelier Course' and written theory exam. I also partook in the 'Deductive Tasting Method Workshop', and now pursue the 'Certified Sommelier' recognition. I am a valued contributor on the tasting panel, working on my 20th consecutive harvest with the Ledson Family and assisting winemaker Steve Ledson with his final blends. I love travelling the U.S. conducting private winemaker dinners for club members and working with some of the best chefs in the country.
Dante Richitelli
Wine Consultant
I was raised in the south and as a young kid I never imagined I would be living and working in one of the most beautiful places in the world. I moved to Sonoma County when I was 19 and fell in love with wine in my early twenties. My mom grew up in Sonoma and found her love for wine in her early twenties as well, thus passing this trait on to me. One day in 2018, I was out wine tasting and came across Ledson. Once I arrived at the winery, I knew this place was going to be special. Tasting the wine reassured my thoughts and I fell in love, I knew I had to work here.
I got a chance for an interview a few weeks later and got the lucky chance to work here! Since I started working at Ledson, I have worked my way up to being a member of our prestigious Ledson tasting panel. As a result of this, my palate and knowledge has grown immensely. Being able to work next to so many passionate and knowledgeable people has forever established me as an avid wine-o.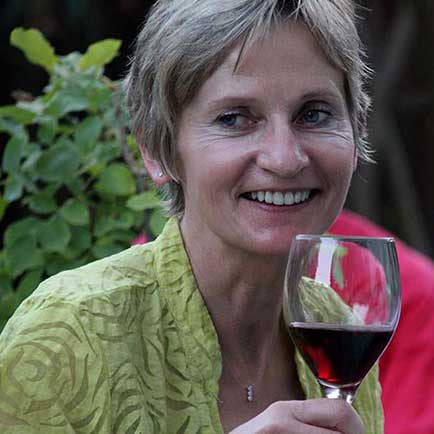 Elke Wolff
Director of Marketing
I am originally from Germany and have developed my passion for wine in my early twenties. Every year I travelled to wine regions in France or Italy to explore their wines. At the beginning of the century, I moved with my husband to Sonoma County, the only place on earth where you don't have to die in order to get into paradise. Here I had the opportunity to dive even deeper into the wine world. While taking many wine education classes I was looking for a job in the wine industry.
This was the time when I met Steve Ledson. In the summer of 2003, Steve gave me the opportunity to help him with his marketing projects for the winery and hotel. It has been an extremely fun ride. I feel honored being part of the Ledson Tasting Panel and can assure you Steve's relentless pursuit for perfection is proven in every bottle of wine.