The Ledson Tasting Panel, combined of Sommeliers and Oenophiles, evaluates and rates all of our wines before they are released or go into a club shipment. Here you have a chance to meet the members of this expert group.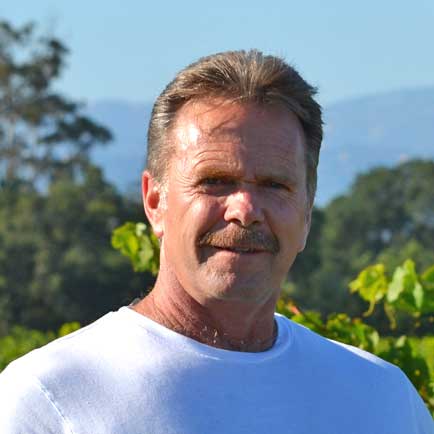 Steve Ledson
Owner & Winemaker
I am a fifth generation Winemaker and Viticulturist; a trait passed down from my father, grandfather, great grandfather and great-great grandfather. My philosophy is to adapt my family's 150 years of knowledge and experience to the unique terroir of each estate vineyards' unique personality; therefore, every wine is an expression of each vineyard's individuality. For me making wine is not just a science, it's an art, a communion with nature; truly a lifestyle.
Since the first vintage I've overseen all vineyard and winemaking decisions, concentrating my efforts on small lots that showcase the diverse terroir and varieties of California appellations. I choose quality over quantity, only selecting the best grapes that meet my approval. The same can be said with a wine's release; unless it's the best, we won't release it to ensure wines of the highest caliber. My meticulous attention to detail, and no-holds barred commitment to the highest level of winemaking result in extraordinary wines that will elevate any occasion.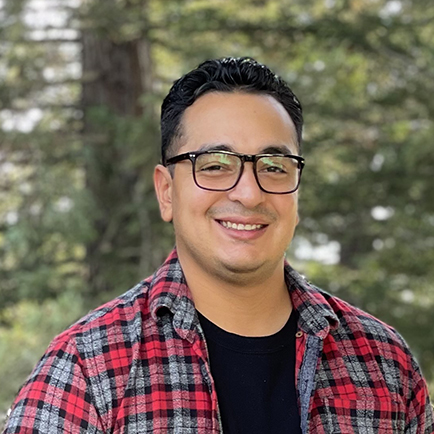 Brandon Garcia
Wine Consultant
I have known Steve Ledson my entire life as my parents have been long time friends with the Ledson's. As a kid, I spent a great deal of time around Steve and it has always been one of my dreams and goals to work in the wine industry and to work for Steve.  I have a true passion for wine and have learned so much about the vineyards and winemaking by being around Steve and listening to his winemaking philosophy. I have shared many bottles of Ledson and Zina Hyde wines with Steve and my family. Steve says I have an incredible palate and he has included me on the tasting panel where we meet each week and evaluate our wines. It is an exciting opportunity to be part of this remarkable team; it's a lifetime dream that has come true.
Greg Gross
Assistant Winemaker
My passion for wine was instilled from a young age by my father who was an avid collector. Being born in San Francisco but raised over in England I always had the dream to move back to California and saw a foray into the wine industry as the perfect solution to enable this.
My production career started as a cellar and lab intern in consecutive harvests at Alpha Omega before moving to Artesa. These experiences gave me the platform to take this role, working alongside Steve and Justin, to continue making the quality wines that Ledson is so known for. The tasting panel is a great platform for us to collaborate and ensure the wines are at their best for release.
Jerry Padilla
Vice President of Sales
Wine is in my DNA! After studying Viticulture and Winemaking Technology at Napa Valley College in the year 2000, I started making wine in my "garage" in Yountville and developed a passion for wine, food, people and the land. As part of the Court of Master Sommeliers, I passed the 'Introductory Sommelier Course' and written theory exam. I also partook in the 'Deductive Tasting Method Workshop', and now pursue the 'Certified Sommelier' recognition. I am a valued contributor on the tasting panel, working on my 20th consecutive harvest with the Ledson Family and assisting winemaker Steve Ledson with his final blends. I love travelling the U.S. conducting private winemaker dinners for club members and working with some of the best chefs in the country.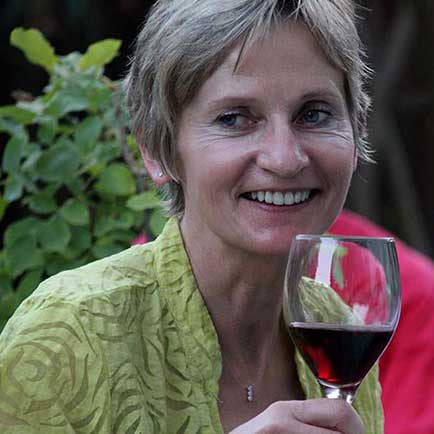 Elke Wolff
Director of Marketing
I am originally from Germany and have developed my passion for wine in my early twenties. Every year I travelled to wine regions in France or Italy to explore their wines. At the beginning of the century, I moved with my husband to Sonoma County, the only place on earth where you don't have to die in order to get into paradise. Here I had the opportunity to dive even deeper into the wine world. While taking many wine education classes I was looking for a job in the wine industry.
This was the time when I met Steve Ledson. In the summer of 2003, Steve gave me the opportunity to help him with his marketing projects for the winery and hotel. It has been an extremely fun ride. I feel honored being part of the Ledson Tasting Panel and can assure you Steve's relentless pursuit for perfection is proven in every bottle of wine.