.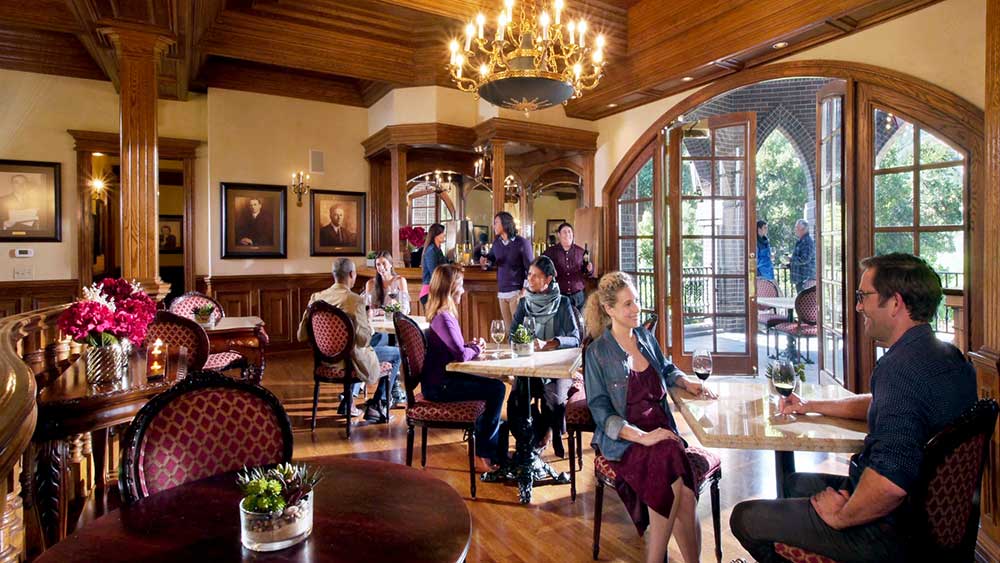 VINEYARD SELECTION $65 plus tax & 20% gratuity
Come experience a seated wine tasting of Ledson's small-lot, award-winning wines at the best Kenwood tasting room. The Vineyard Selection Tasting includes five hand-crafted wines and is conducted by experienced staff, personally trained by Steve Noble Ledson. Located in the heart of Sonoma Valley, the Castle Winery is nestled among acres of rolling vineyards with a backdrop of 100-year-old oak trees, offering a wine tasting experience like no other. Enhance your wine tasting by adding a gourmet Cheese & Charcuterie plate. Ledson Wine Club members might be eligible for a complimentary Vineyard Tasting.
Cancellation Policy: We kindly ask that you please cancel 72 hours before your reservation to avoid incurring fees. Once we are within 72 hours of the reservation date, our experience fee is non-refundable. Please note we charge the full tasting fees per person, any food ordered from our Gourment Marketplace + tax and 20% gratuity, 72 hours before your reservation.